Classrooms and Lecture Halls
---
Our Classrooms and Lecture Halls offer a variety of options for your next company training, presentation or exams. There are options with tiered floorplans in lecture halls to movable tables and chairs to computer labs – perfect to meet varying needs. All academic spaces include a desktop computer, projector and screen and access to Sheridan's secure and high speed WiFi.
Is your company a charity or a non-profit? Contact us or email us at conferences@sheridancollege.ca for our non profit special pricing options.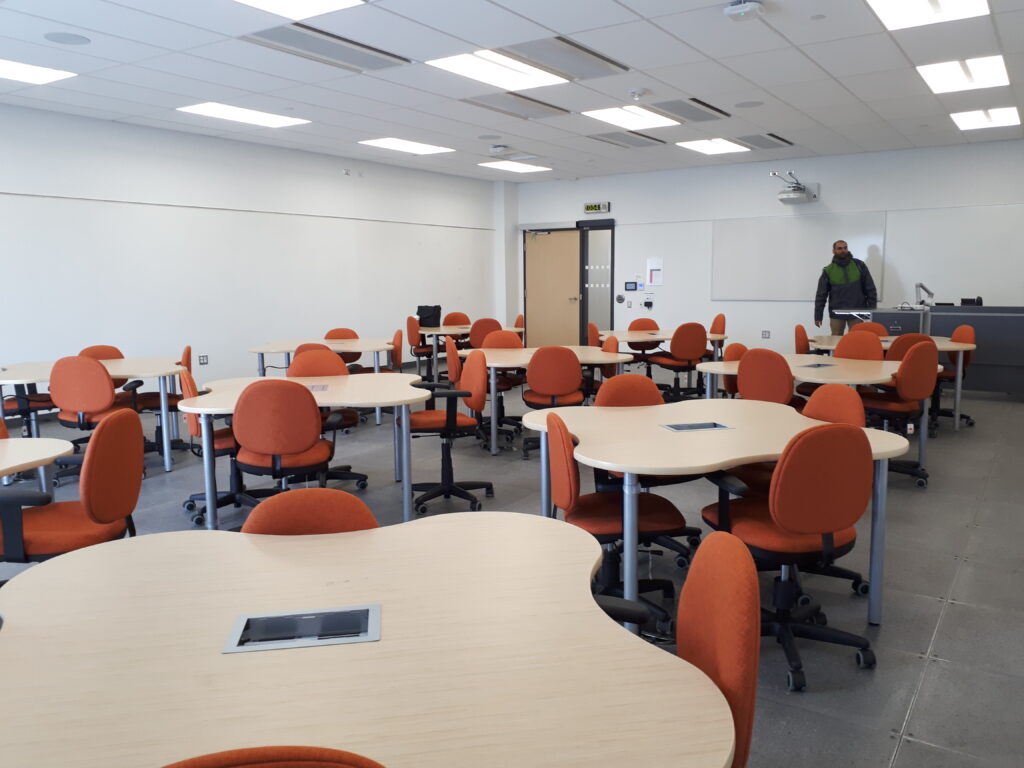 Small Classrooms
Capacity: Up to 20 persons
Half Day Rate (Up to 4 hrs): $165
Full Day Rate (Up to 8 hrs): $270
Other Rate (Beyond 8 hrs): $375
Suggested Set ups: Classroom, Boardroom, Theatre, Banquet, Cabaret, U Shape, some Tiered options available, etc.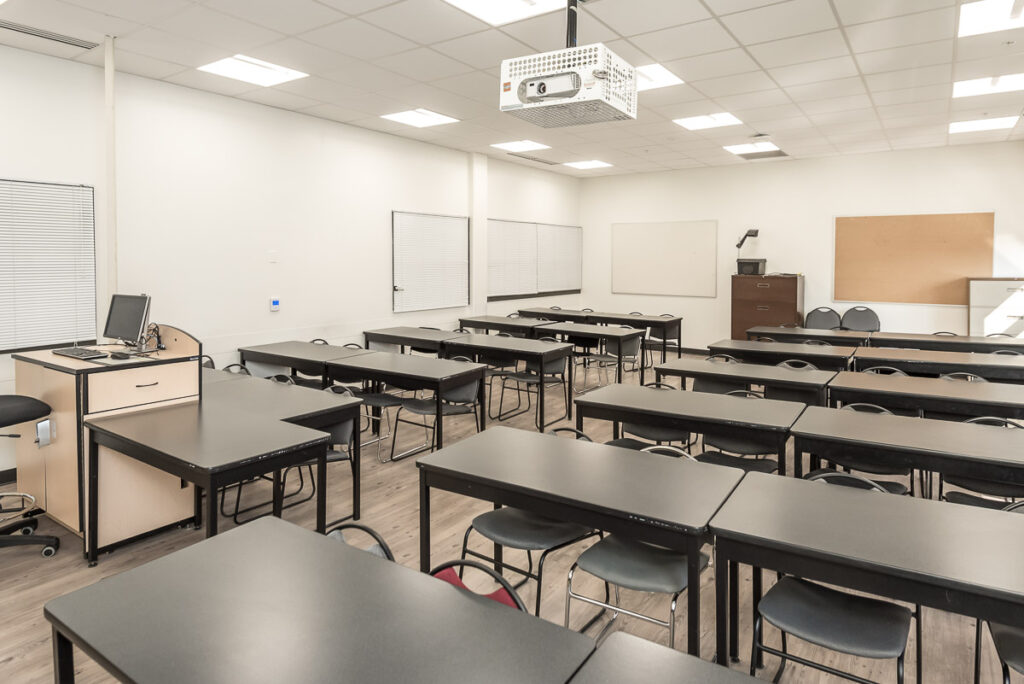 Large Classrooms
Capacity: Up to 60 persons
Half Day Rate (Up to 4 hrs): $270
Full Day Rate (Up to 8 hrs): $475
Other Rate (Beyond 8 hrs): $675
Suggested Set ups: Classroom, Boardroom, Theatre, Banquet, Cabaret, U Shape, some Tiered options available, etc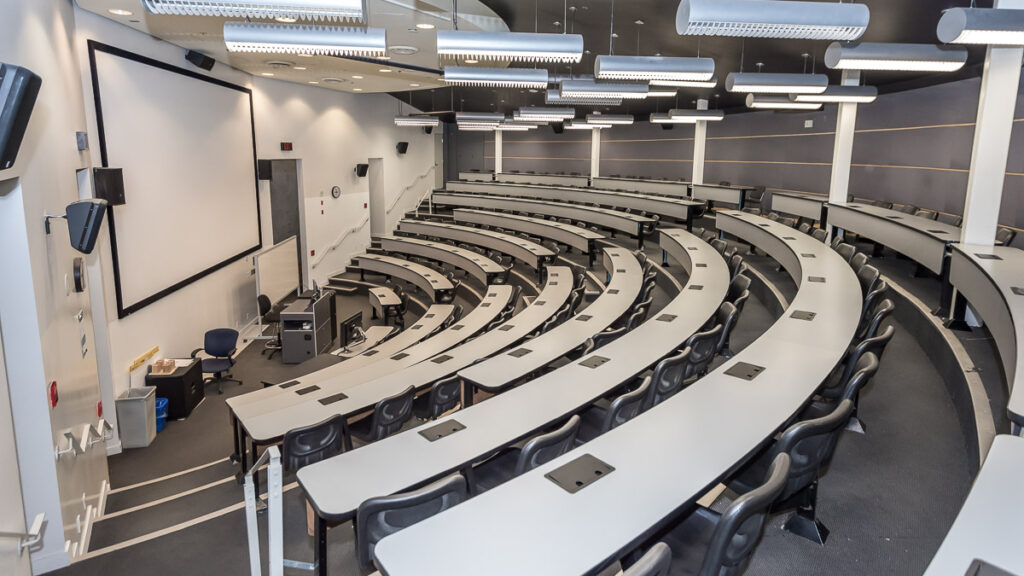 Lecture Halls
Capacity: Varies based on hall
Half Day Rate (Up to 4 hrs): $325
Full Day Rate (Up to 8 hrs): $570
Other Rate (Beyond 8 hrs): $875
Set up: Standard tiered, not movable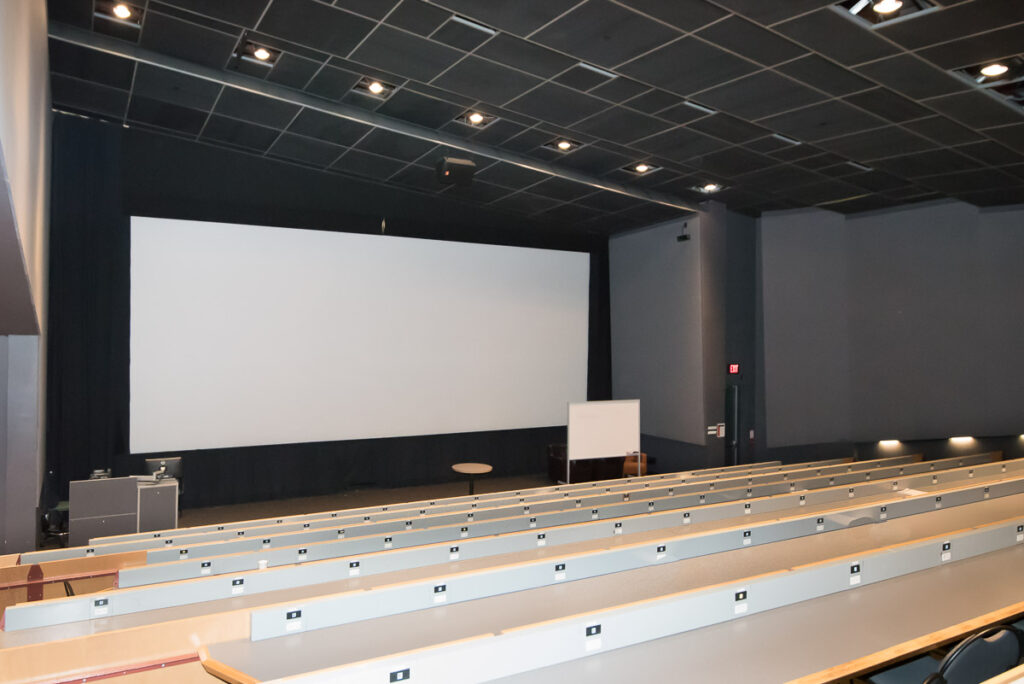 SCAET Lecture Hall
Capacity: Up to 100 persons
Half Day Rate (Up to 4 hrs): $325
Full Day Rate (Up to 8 hrs): $570
Other Rate (Beyond 8 hrs): $875
Set up: Standard tiered, not movable